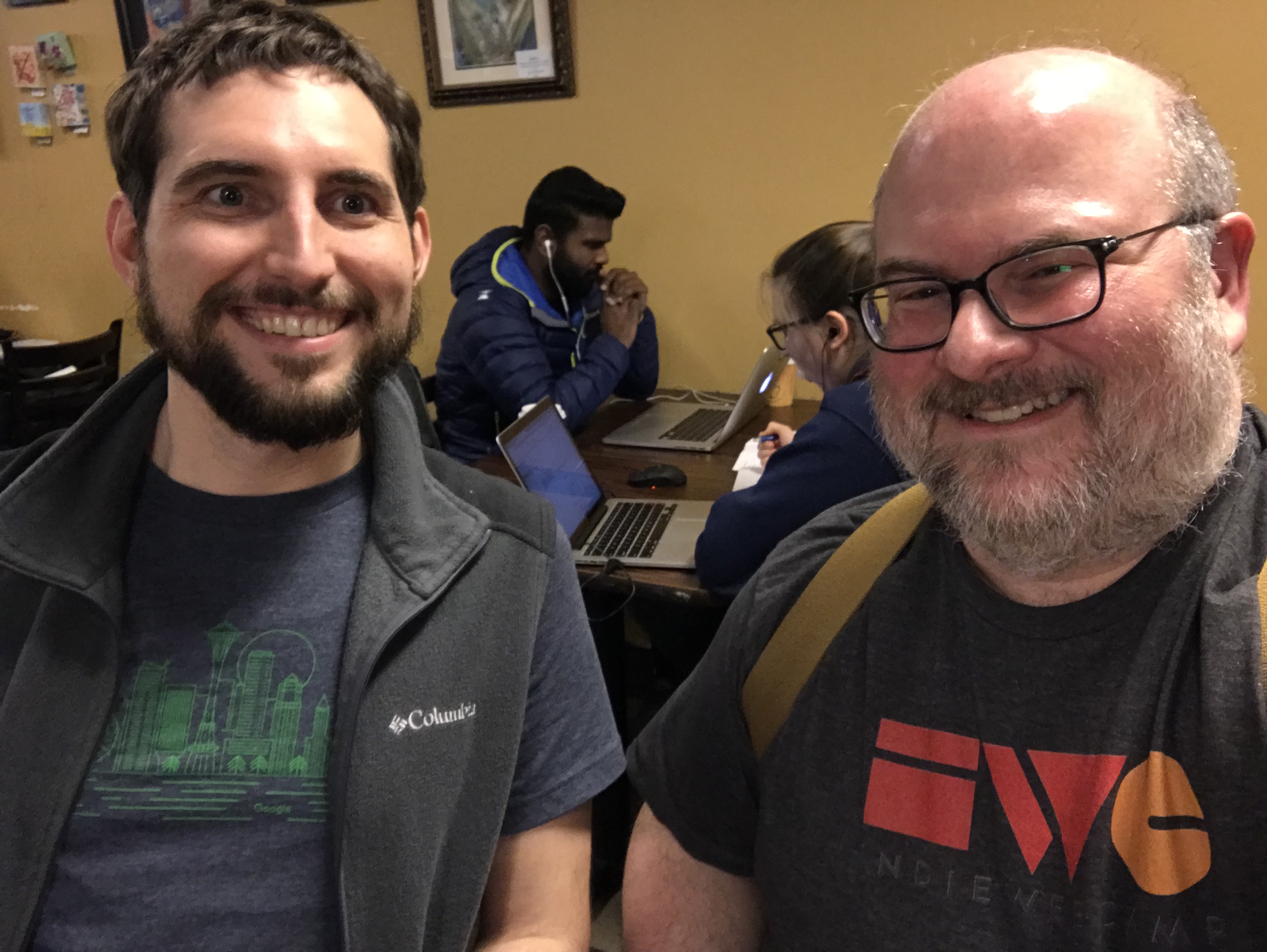 looking into indieping.me again
getting weird spam googlebot hits to /s?
TIL wordpress generates robot.txt by default
17:55 I'm getting wierd google bot crawl results to ?s
or /search/…/rss. They are series of
characters. They don't actualy show up in my
search console. Is this some sort of attempt to
game google?
17:55 *** Loqi MODE +v dougbeal
17:56 I'm thinking of keeping the bot away with
robots.txt
More often HWCs?
used below RE:DOM

Tiny (2 KB) turboboosted JavaScript library for creating user interfaces

Working on a secret project similar to https://stickers.bananajuice.tech/en/collection/fox/
firebase make it really easy to serve up single page webapp
future: render index.html so it loads faster/works w/o JS
rss generation down to 2 commands
scuttlebut mobile app, manyverse android version, pub.timswast.com
prototyped scuttlebut to website
posted a lot on a airplane, manyverse doesn't care about connectivity
First posted to scuttlebutt via Manyverse: https://www.timswast.com/blog/2018/09/26/note-045234/

Manually syndicated to my website (with help from the Scuttlebutt API).
Discussion